International Conference
The National Institute of Criminology gives place to the
4th Annual Conference of the Balkan Criminology Network

In 2017 Hungary was honored to arrange the 4th Annual Conference of the Balkan Criminology Network. The conference will take place at the National Institute of Criminology from the 21st of September until the 24th of September in 2017, with the title: "Victimology and Victim Protection in the Balkans".
Please find the final program of the 4th Annual Conference of the Max Planck Partner Group for Balkan Criminology
HERE.

Details:
http://en.okri.hu/index.php/research/external-research-projects


---

UMass Dartmouth sociology professor wins Fulbright
to study sexual violence in Hungary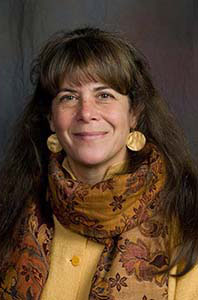 UMass Dartmouth Professor of Sociology Robin A. Robinson has been selected as a Fulbright Research Scholar to conduct research on sexual violence in Hungary.

For her Fulbright scholarship, Dr. Robinson's host institution will be the National Institute of Criminology (NIC) of Hungary. Professor Robinson's research project entitled, "Beyond Obstacles, Toward Justice for Victims of Sexual Violence in Hungary", will examine responses to sexual violence among legal professionals and others in Hungary, including judges, prosecutors, police, victim services providers, and first responders.

The project is related to an ongoing research at NIC on interrogation rules of victims with special needs in criminal procedure. For the first part of her project, Dr. Robinson will stay at NIC September and October, 2017. In year two (2018), she will work with Institute colleagues to develop training protocols for each of these groups to improve legal discretion and response from victim services. Resume of the project is expected by the end of 2018.
Informations:
http://www.umassd.edu/news/2017/robinson.html
---
Annual Conference of the European Society of Criminology

The 17th Annual Conference of the ESC will take place in Cardiff, Wales, from 13 to 16 September 2017